If you are chosen as a host in a baby shower, you can ask the guest to e-mail you a special advice, a special poem, photos, thoughts and wishes for the new parents. You can take all these and organize them into a cute folder or have them bounded as a book. This is something that parents can keep as a keepsake for many years.
Each page can include anything they wanted to share to the mother or both parents. The page should be creative. They can use a colored paper or a plain white paper of same sizes which the hostess can choose. They can be mailed or e-mailed in advance to the hostess. It would also be a great way for those invited guests who couldn't come to share their wishes to the mom-to-be. Although, it will take a lot of work for the hostess to compile everything, it will be one of the most special and meaningful
baby shower gifts
that both parents can have on that day. The gift will hold special memories and thoughts of their parenthood .
Mom and dad will also remember their closest friends and relatives who graced with the occasion. When the baby grows up, he or she would surely love reading it as well.
Gift Pick:

Designer Infant Girls Clothes Perfect for Spring and Summer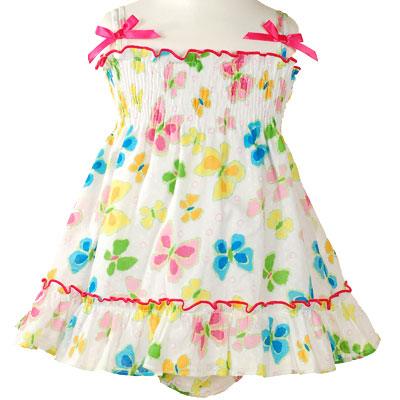 0 comments: